Cinémathèque de la Ville de Luxembourg
Soirée de Résistance
 
Agence Borderline, the Cinémathèque de la Ville de Luxembourg and Université du Luxembourg are happy to invite you to a special screening which queries the functions and esthetics of memory in the territories of movies and audiovisual. The evening is curated by Gian Maria Tore, researcher at Université du Luxembourg, in the field of semiotics, visual arts and media.
Catherine Lorent / Gran Horno will perform live at the Cinémathèque, "Réminiscences censurées"
 
Screenings:
Béla Tarr : Prologue (Hungary 2004, silent movie, 4',  épisode from Visions of Europe)
Yervant Gianikian & Angela Ricci Lucchi : Prisoners of war (Italy 1996 , silent movie, 61')
Hans-Jürgen Syberberg : Hitler, a film from Germany (Germany 1978, vostang, extract of 45' )
Snack and drinks will be served during the evening.
 
Soirée de Résistance, April 4th - 20h30 at  the Cinémathèque de la Ville de Luxembourg
17 place du Théâtre, Luxembourg
Price: 6 euro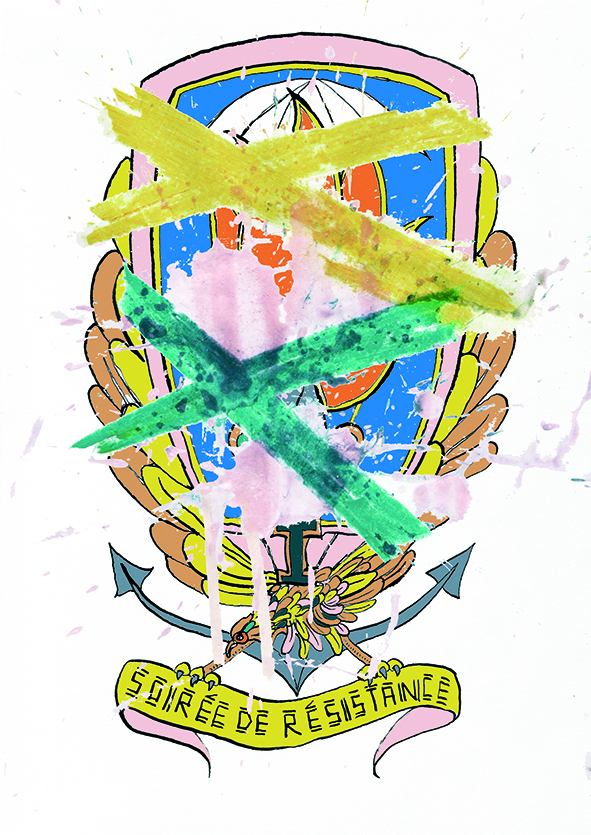 Image: Catherine Lorent 2014
Screenings within the framework of the exhibition Keep Your Feelings In Memory
at the Musée national de la Résistance