Gallery
From 2006 to 2008 the management of the Borderline project has been centralized in an office and gallery space located in an area called 'd'Grenz' (frontier) in the city of Esch-sur-Alzette, a multicultural neighbourhood, strongly marked by immigration due to the Luxemburg steel industry. Via its office, Borderline operates somewhat like an estate agency - actions and transactions in the course of which spaces were put at the disposal of artists, while programming a series of exhibitions in the gallery itself.
With:
Audiomobilzclub, Anca Benera, Aline Biasutto, Leonora Bisagno, Sandra Biwer, Blow Up, Kalle Brolin, Nicolas Clément, Laurent Debrue, Frederic Deltemre, Emmanuel Demeulemeester, Gregory Durviaux, Eyston, Fathi, Barbara Follard, Christian Frantzen, Jerry Frantz, Marc Fritz, Patrick Galbats, Vito Gisonda, Marco Godinho, Francesca Grossi, Hans Husel, Margherita Isola, Jantar, Philippe Jeuniaux, Nadine Johanns, Pevin Kinel, Myriam Kraemer, Véronique Kolber, Jacky Lecouturier, Argentine Lee, Seulgee Lee, Aurélie Leporcq, Nadia Lichtig, Liquid Penguin, Katherine Longly, Catherine Lorent, Ilaria Lupo, LX5, Antje Mädler, Jean-Baptiste Maitre, Michel Medinger, Mary Meyers, Michèle Walerich, Kéwin Moret, Patrick Muller, Mutiny on the Bounty, Kristina Muntzig, Luis Nobre, Ortigas, Domenico Paparelli, Claudia Passeri, Laurie Polson, David Rolo, Nora Schlesser, Timothy Segers, Jeanine Unsen, Marc Wilwert, Roland Quetsch, Queesch, Heesook Yu, Raphaël Zarka.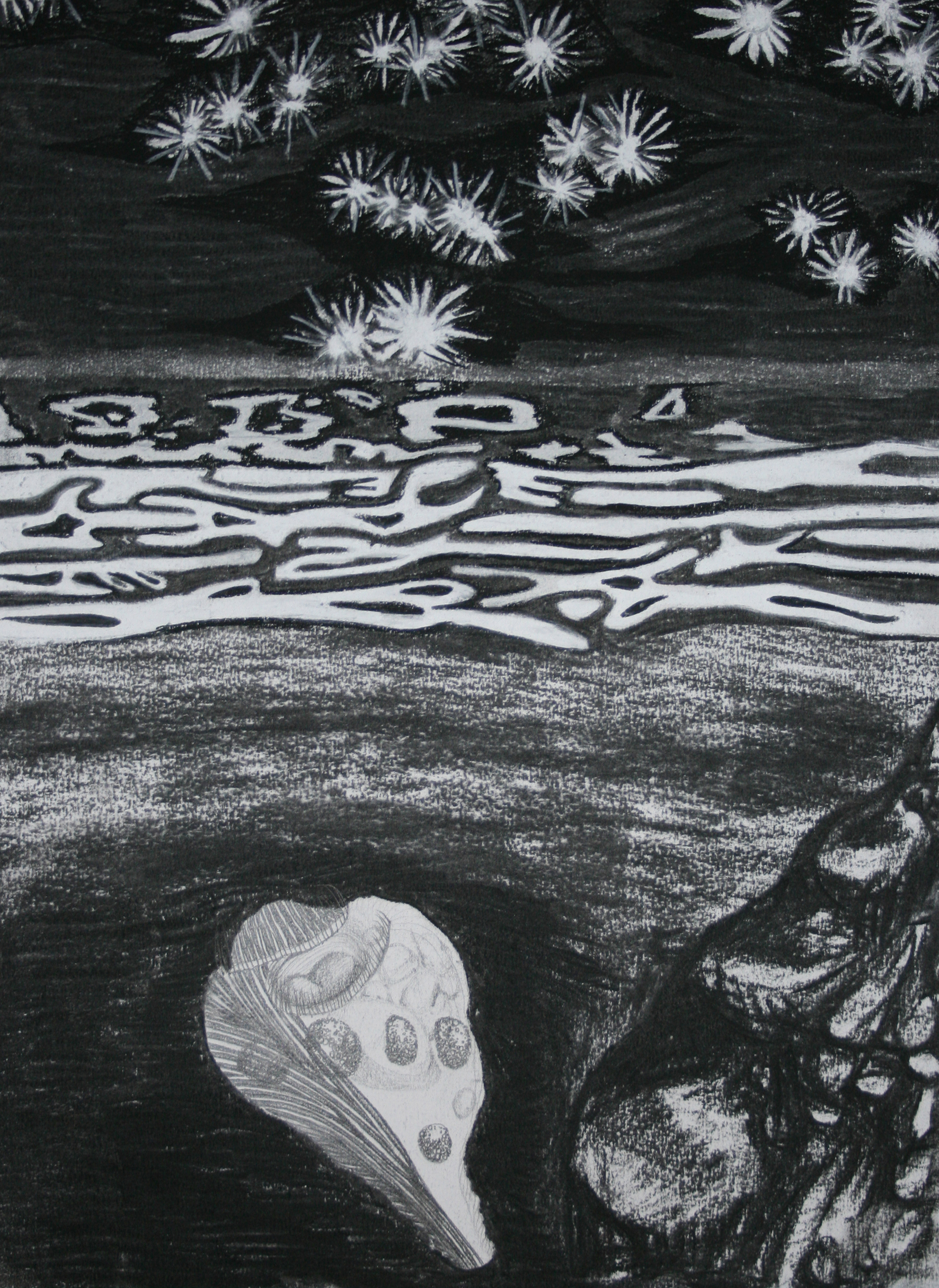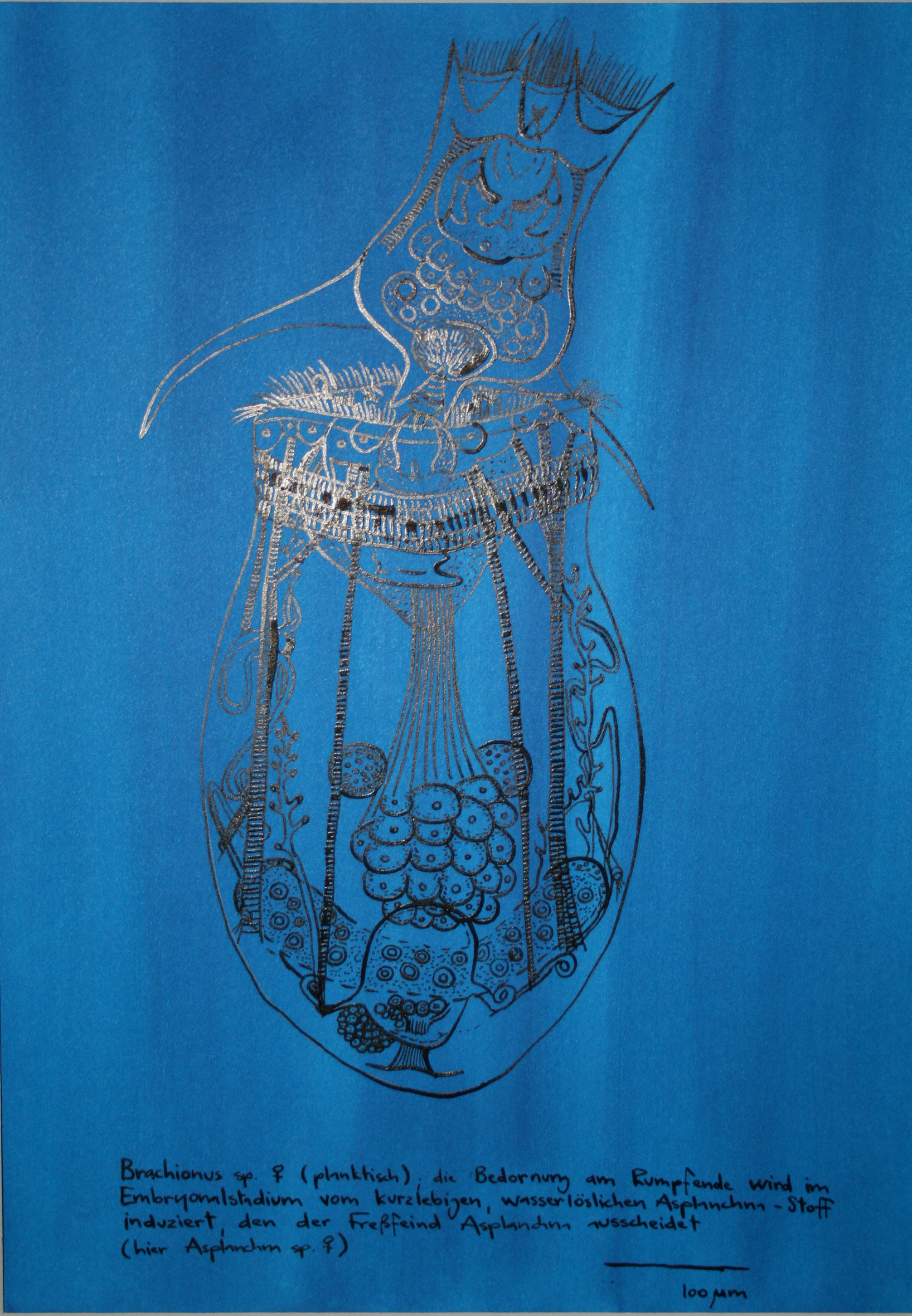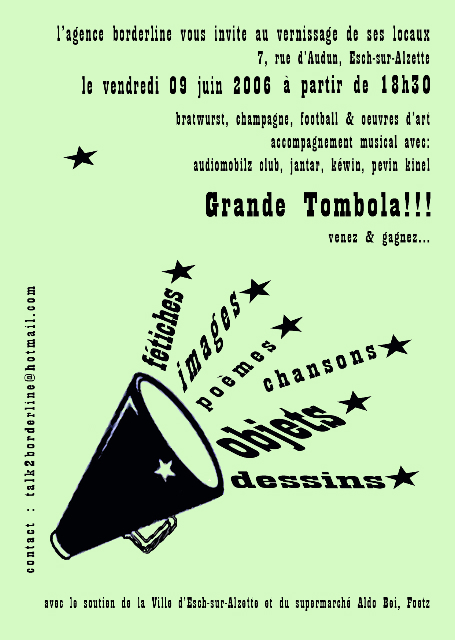 From top to bottom: Nadine Johanns, drawings / Agence Borderline, be my lucky number, flyer
© Agence Borderline. All rights reserved. Website by Bunkerpalace.